Introductory Astronomy:
Mars
---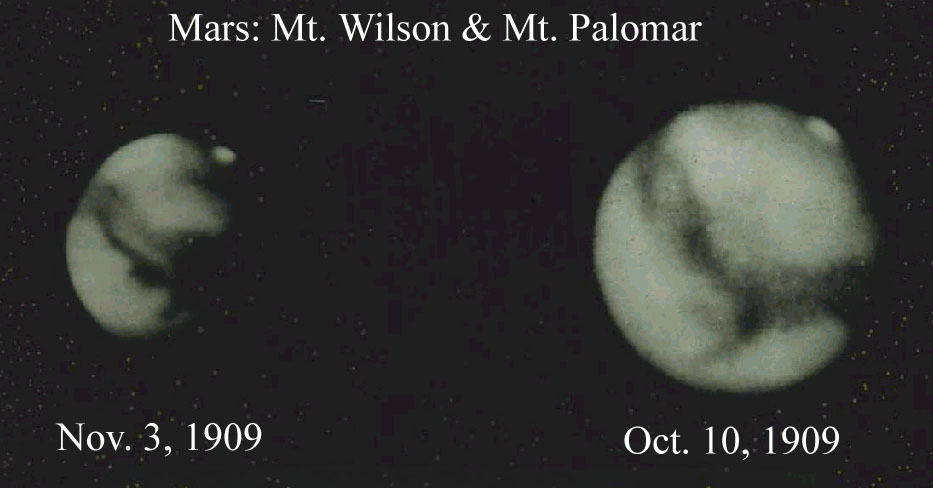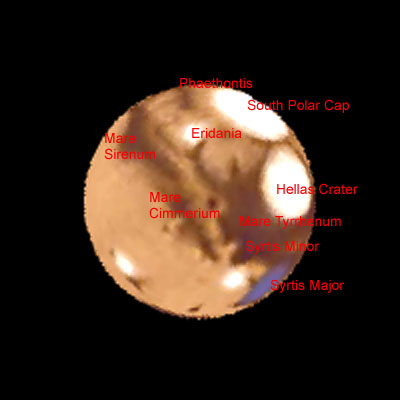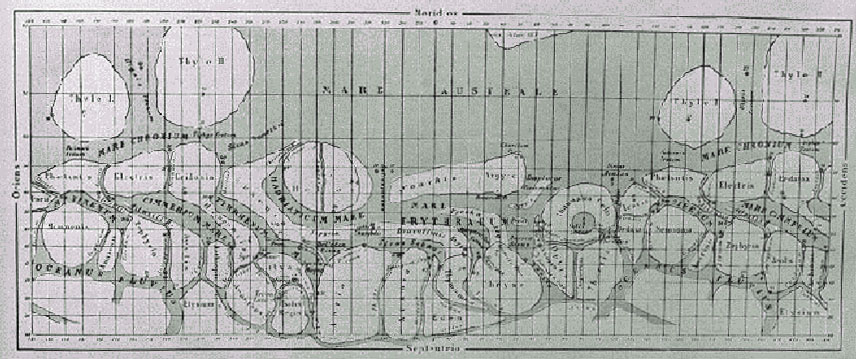 "Canali?"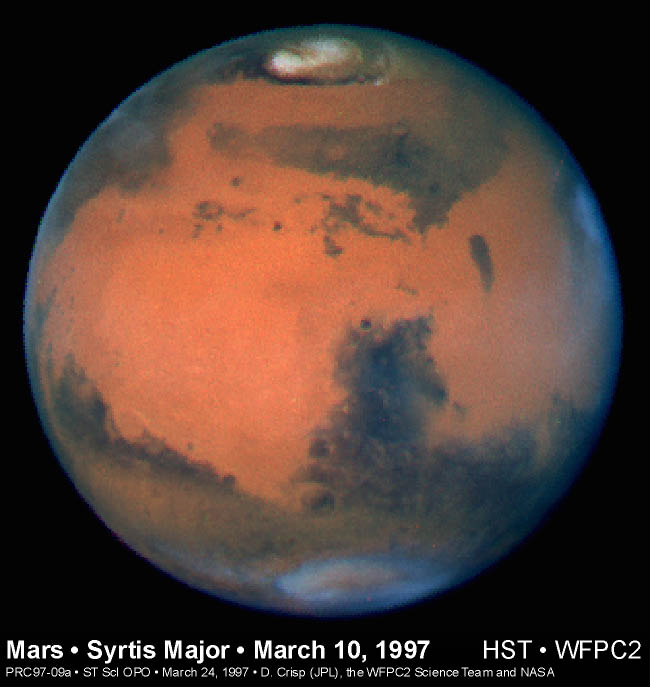 HST picture
Spacecraft Exploration:

1965 Mariner 4 flyby, 22 pictures of cratered terrain
1969 Mariner 6 flyby
1969 Mariner 7 flyby - all of these missed the volcanos & canyons
1971 Mariner 9 orbiter - planetwide map
1976 Viking 1 and 2 - 2 orbiters and 2 landers.
1988 Soviet missions, near-complete failure
1992 Mars Observer - failed
1996 Sojourner rover/Mars Global Surveyor orbiter
1999 Two failed missions
2001 Odyssey orbiter (still active)
2003 Mars Rovers: Spirit (retired) and Opportunity (active)
2003 Mars Express (ESA)
2005 Mars Reconaissance Orbiter (MRO, NASA)
2011 Curiosity rover (NASA)
2013 MAVEN orbiter (NASA)
2013 MOM orbiter (ISRO)
2016 ExoMars Trace Gas Orbiter (ESA)
2018(?) INSIGHT lander (NASA)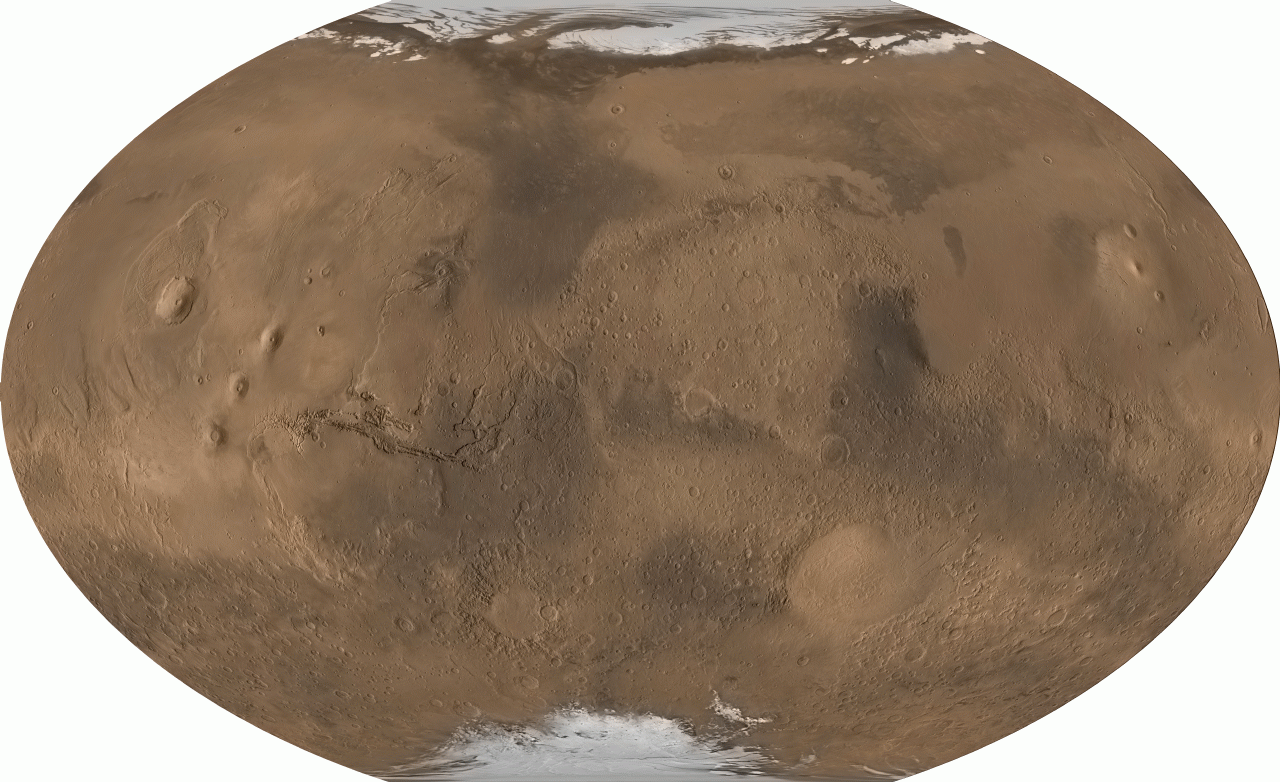 Spirit rover peers into Bonneville Crater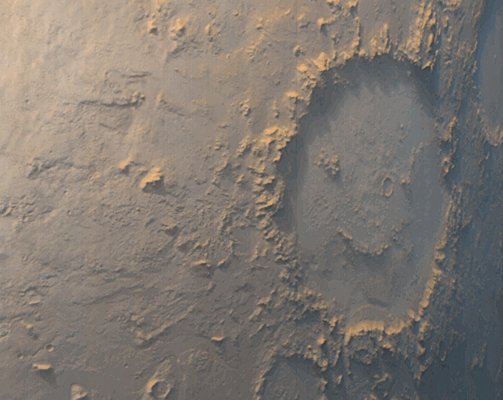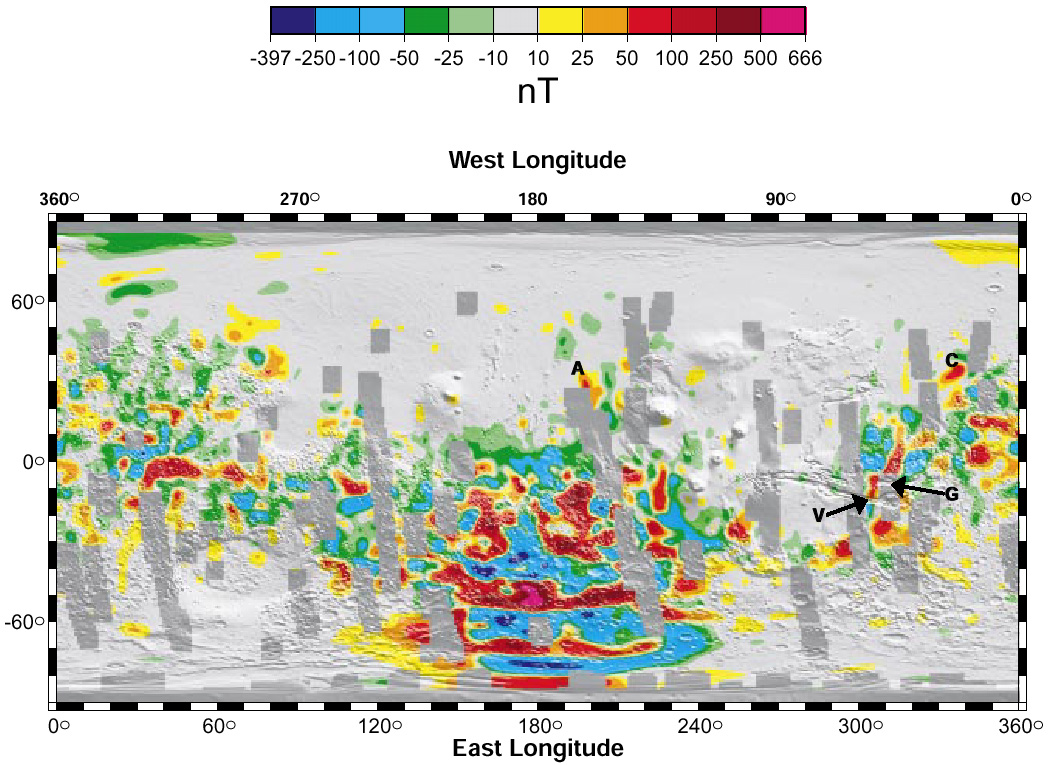 A magnetic field pattern "frozen" in to the early crust of Mars. The Martian dynamo was, likely, dead a few hundred million years after formation, so these are traces of very early crustal movement and solidification.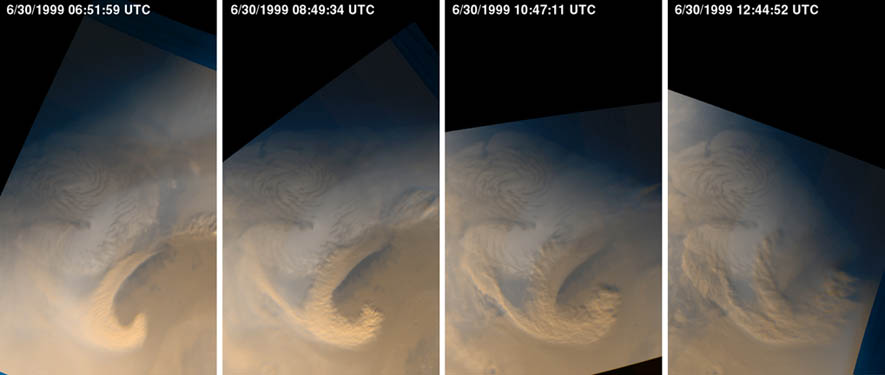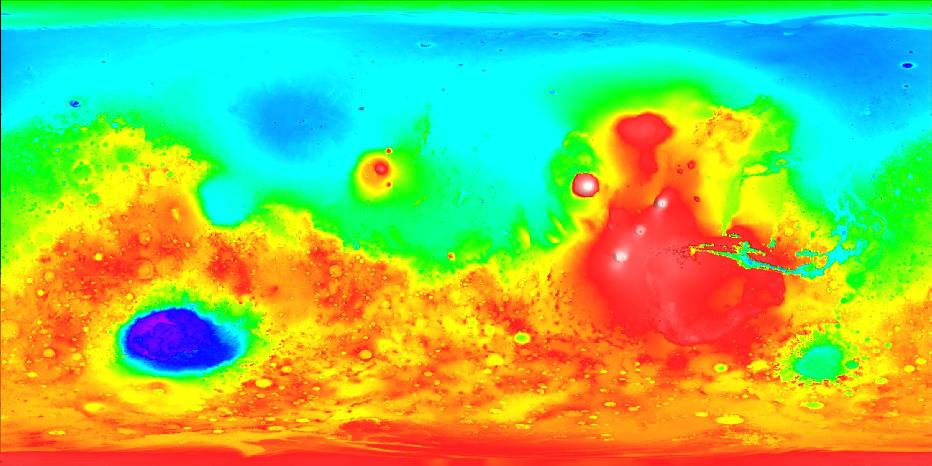 Mars topography (blue is lowland, red-white is highland). Full Size JPG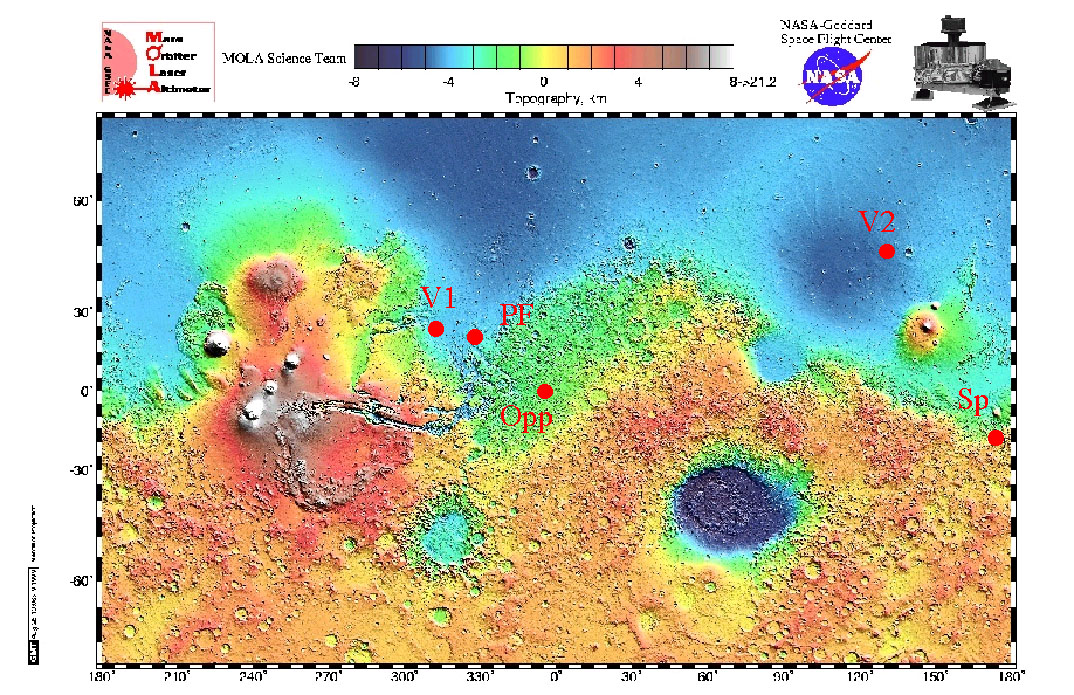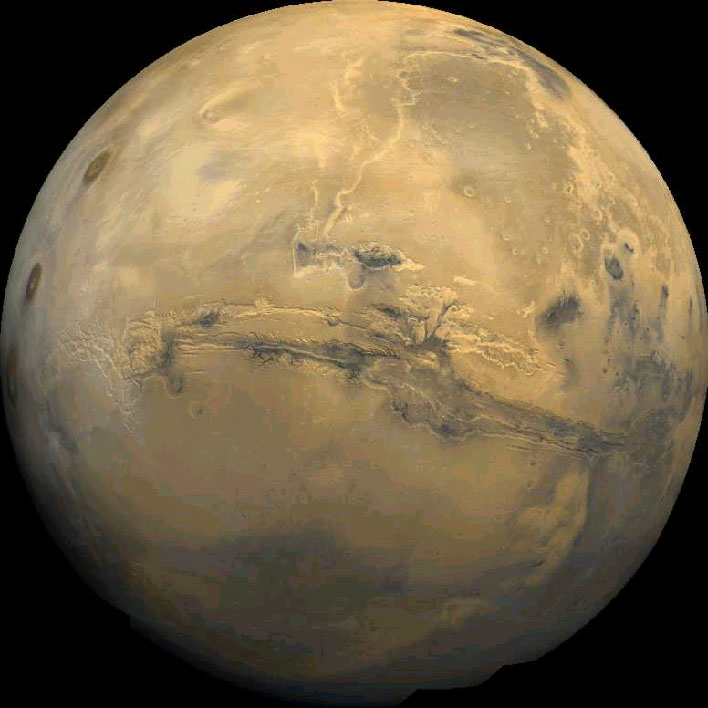 Valles Marineris, plus Tharsis ridge volcanos on the far left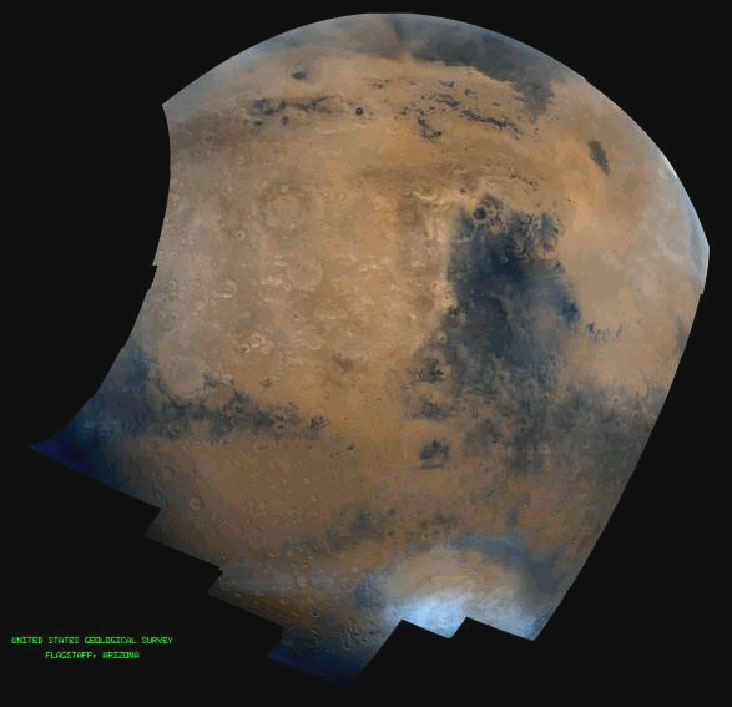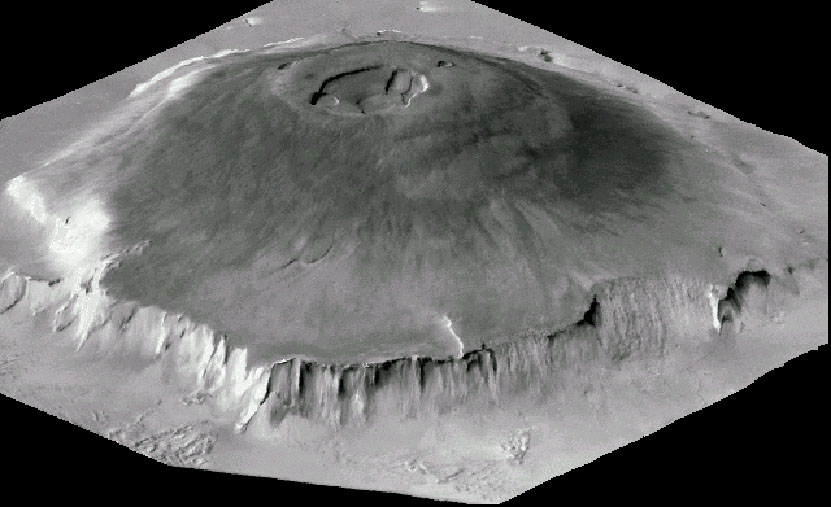 Olympus Mons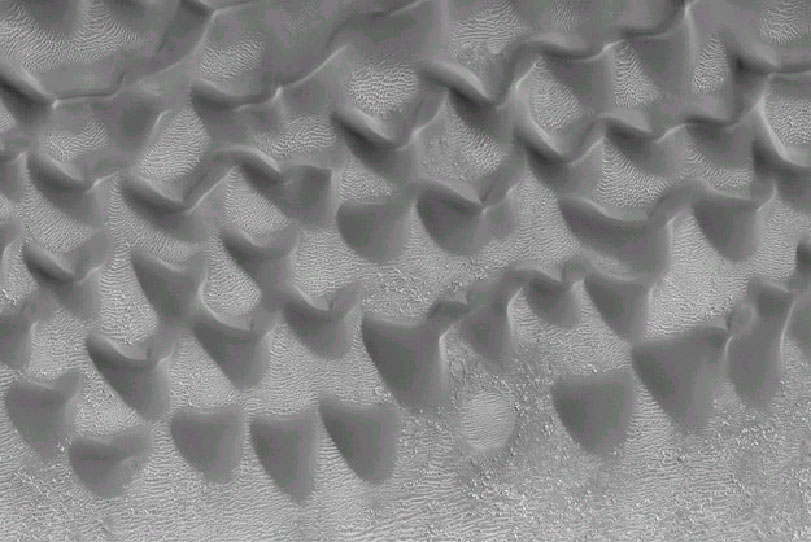 The dunes of Proctor Crater


Possible rock glacier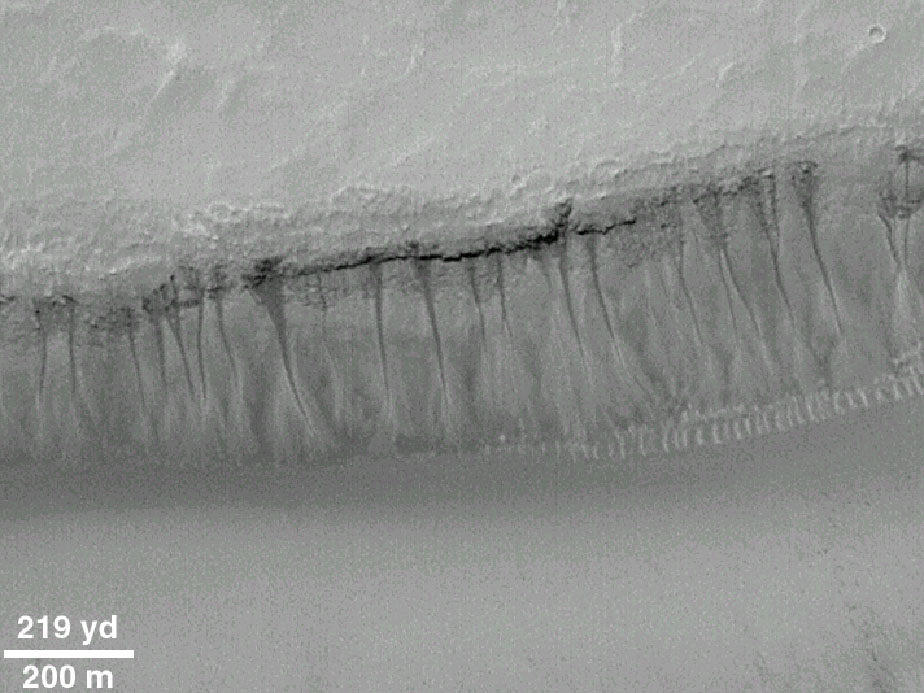 Possible very recent water flow and erosion/deposition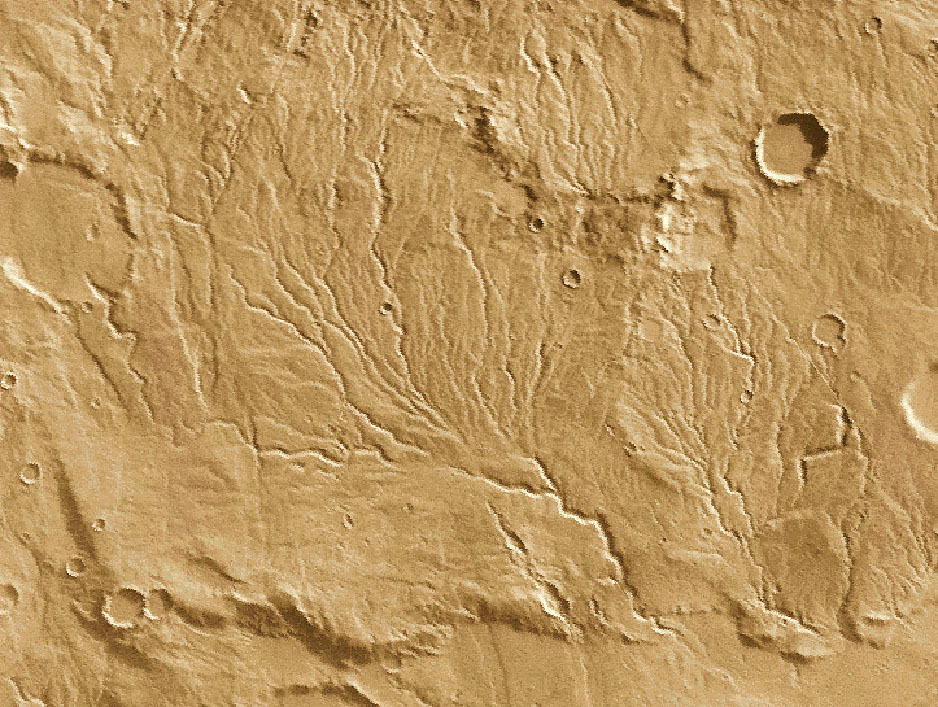 Old riverbeds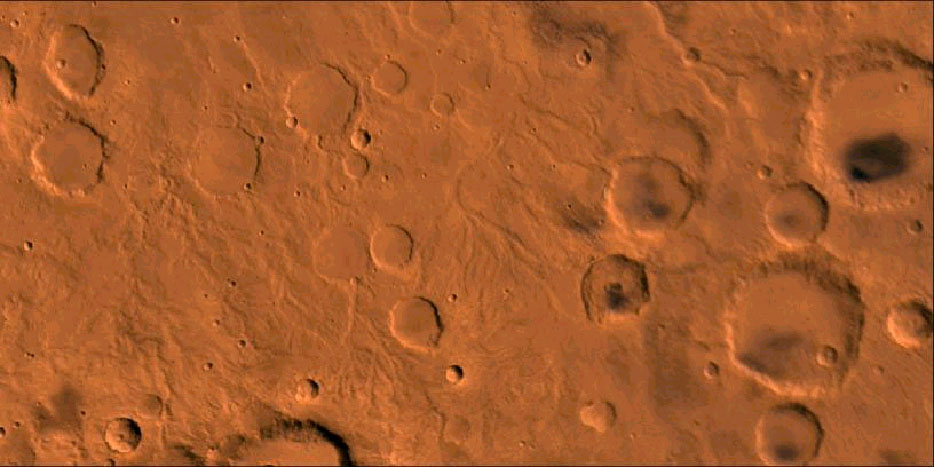 Craters filled with sediment.
---
<!img src="im-mars/deimos_viking_big.jpg">