Introductory Astronomy:
Outer Planets and Large Moons
---
Jupiter System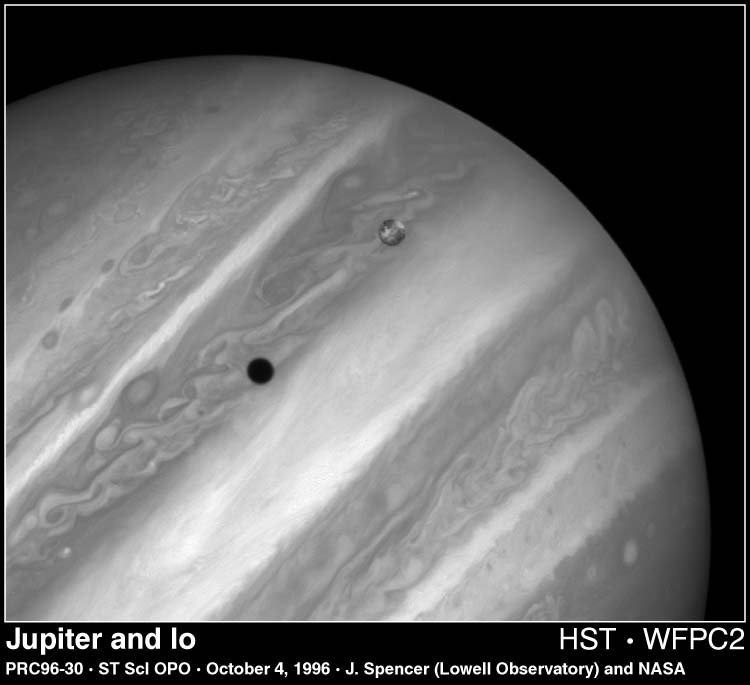 HST image of Io and Jupiter


Map produced from Cassini mission images.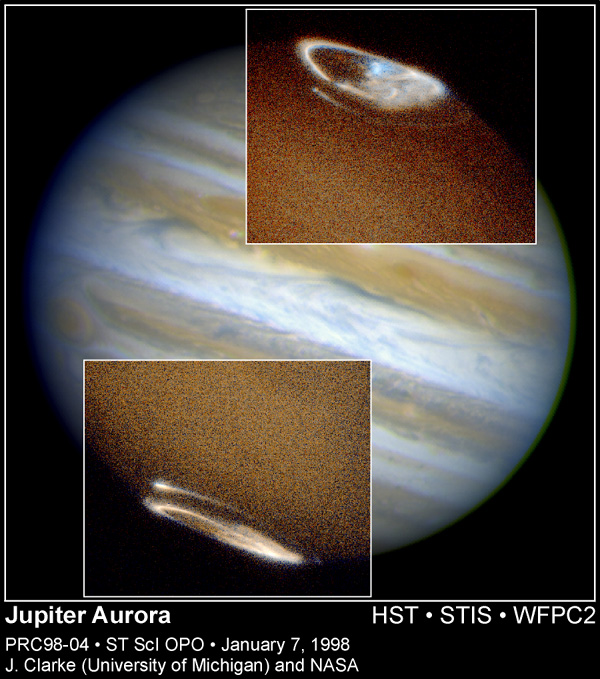 Auroral ovals in the ultraviolet (insets) plus visible-wavelength image. HST.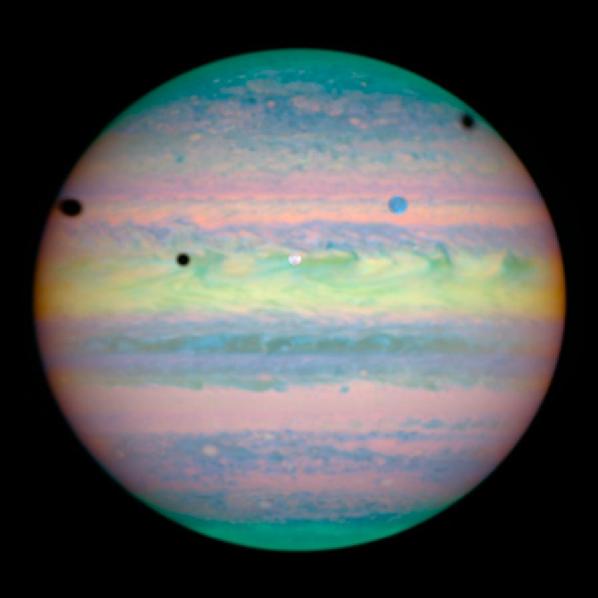 False color of the May 2004 triple-shadow event. HST image. Disks of Io and Ganymede, shadows of Ganymede, Io, Callisto.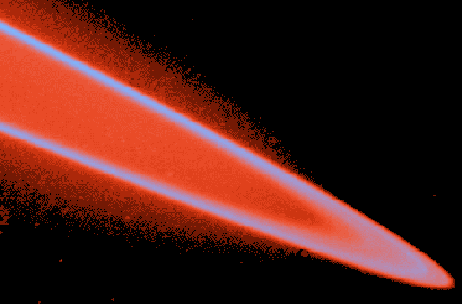 Discovery of Jupiter's ring - Voyager 2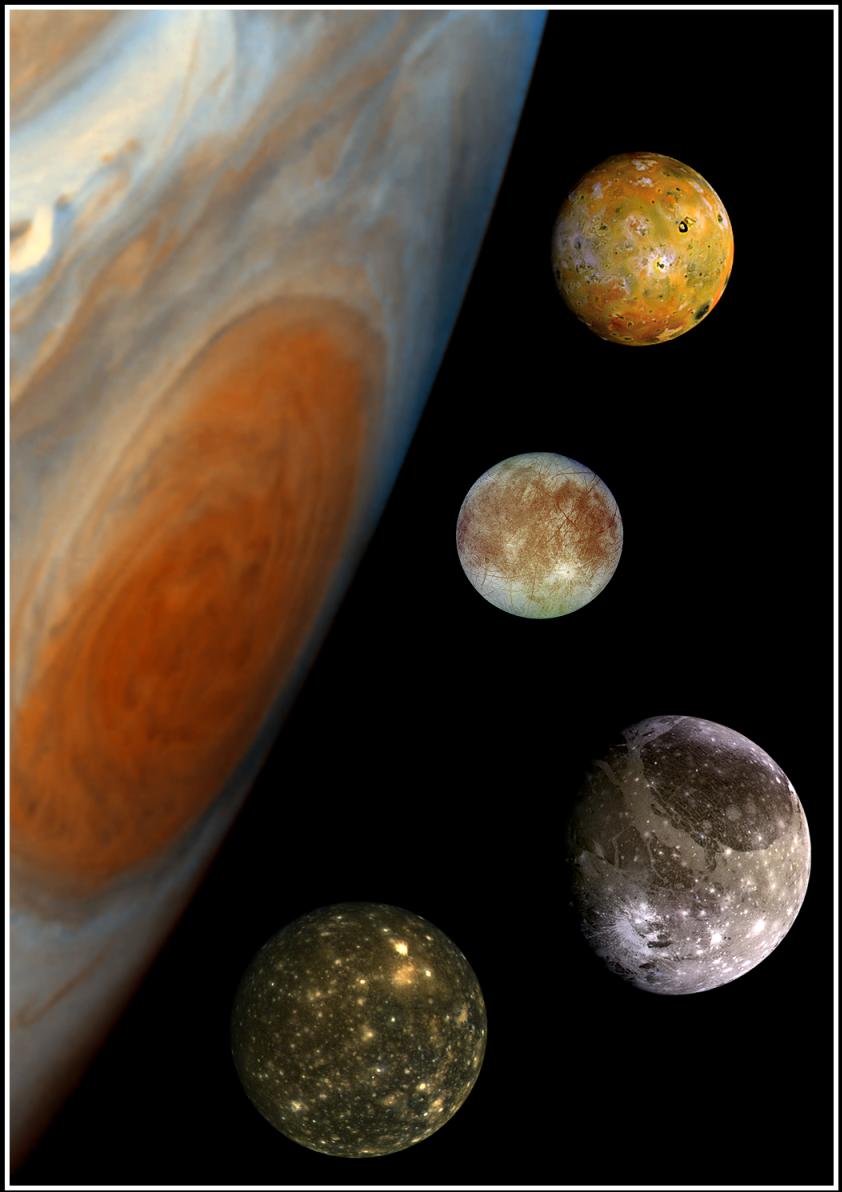 Jupiter and Galileian moons to scale. Callisto image from Voyager 2, other from Galileo mission.
---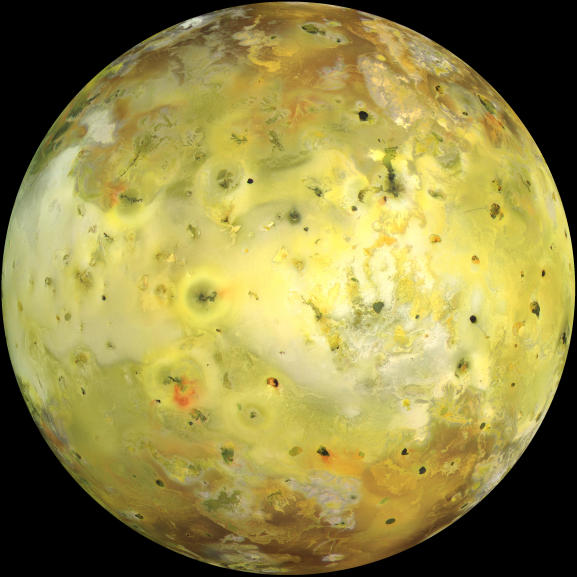 Io true color.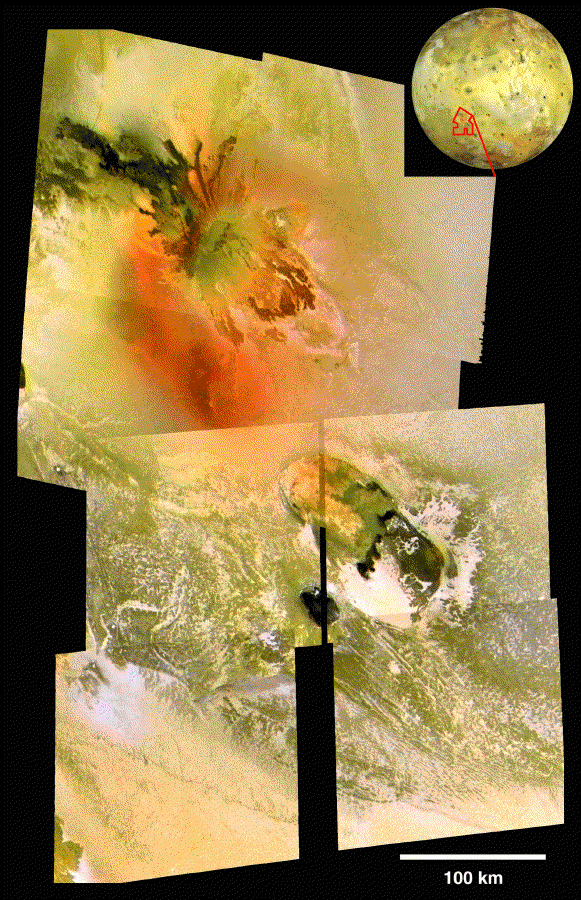 Red and black: lava flows, yellow sulfur patches from explosive plumes, green from mixtures of processes, white may be partly sulfur dioxide snow. Just about true color.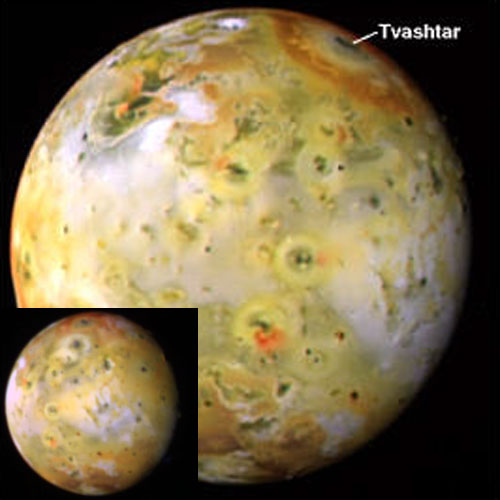 6 months separate images. Significant landscape changes seen! Galilieo.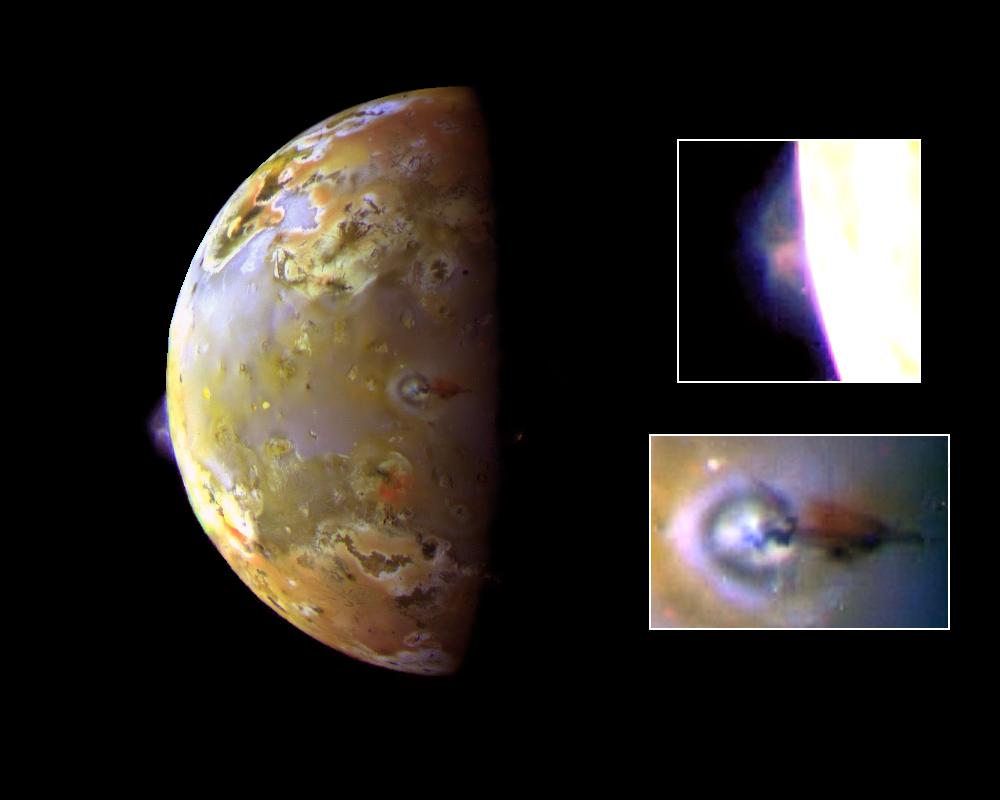 Prometheus volcano plume.
---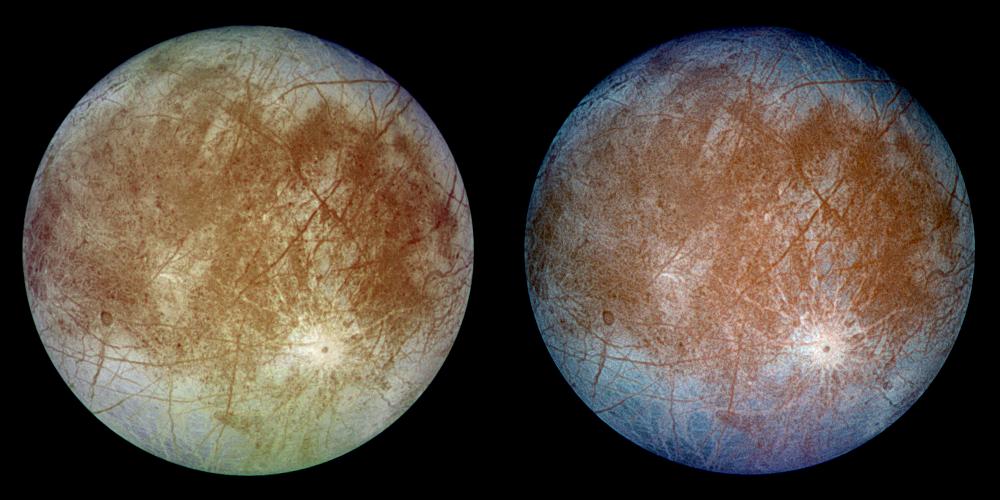 Europa full face. Galileo images.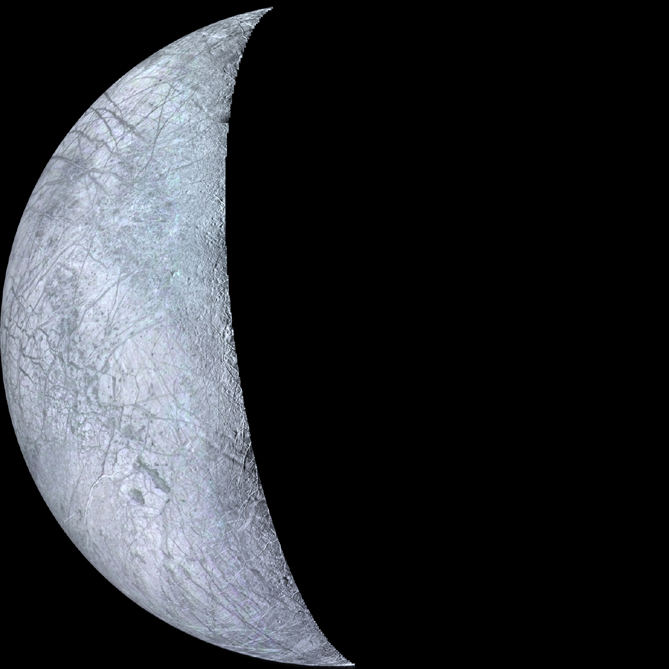 Voyager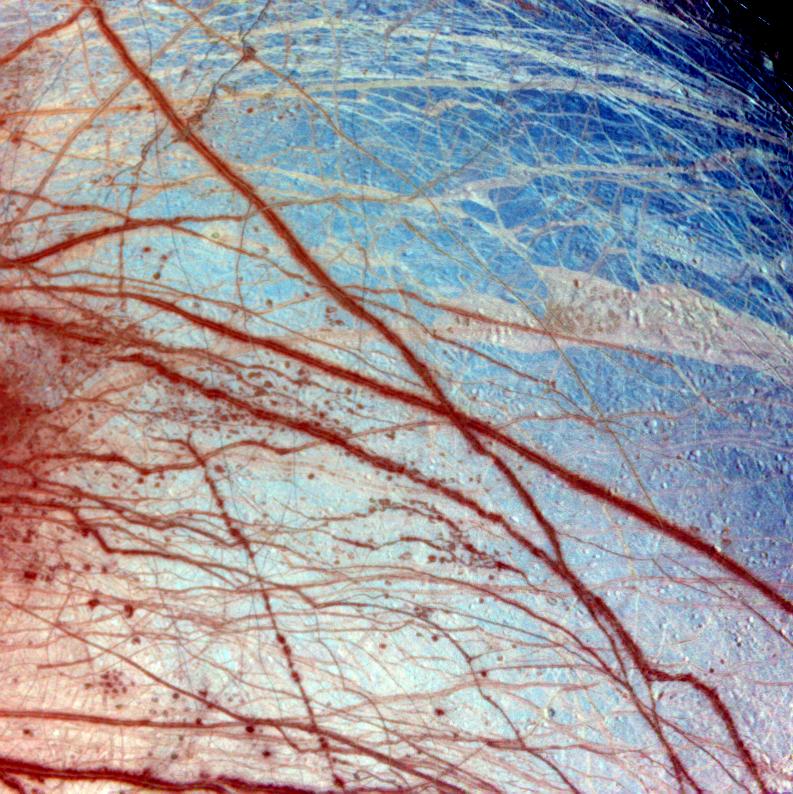 Galileo. False color to separate ice (blue) from dirty ice (brown).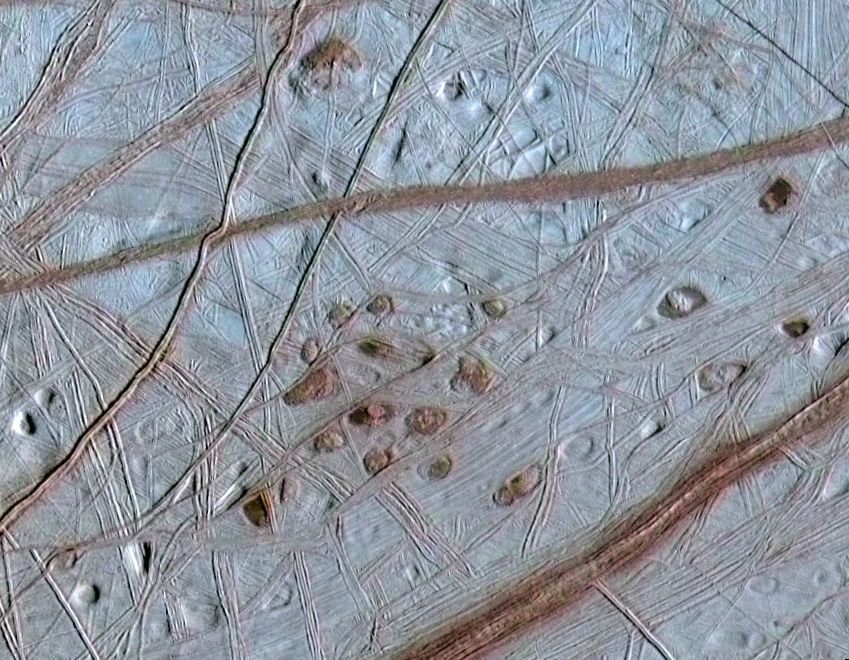 Galileo. "Freckles" may be ice boils.

Galileo. Small ridges are 1 km apart.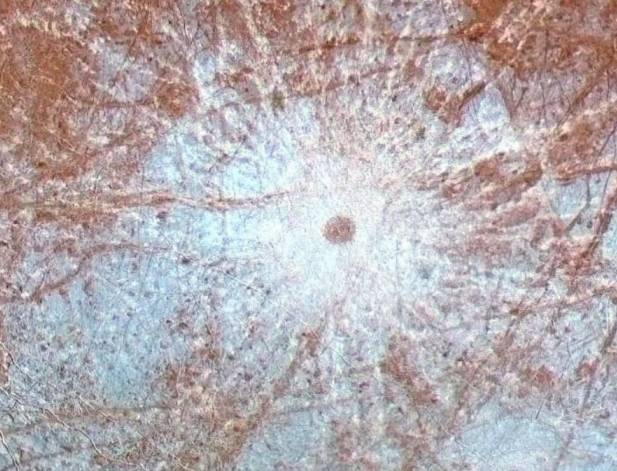 Pwill crater. Galileo
---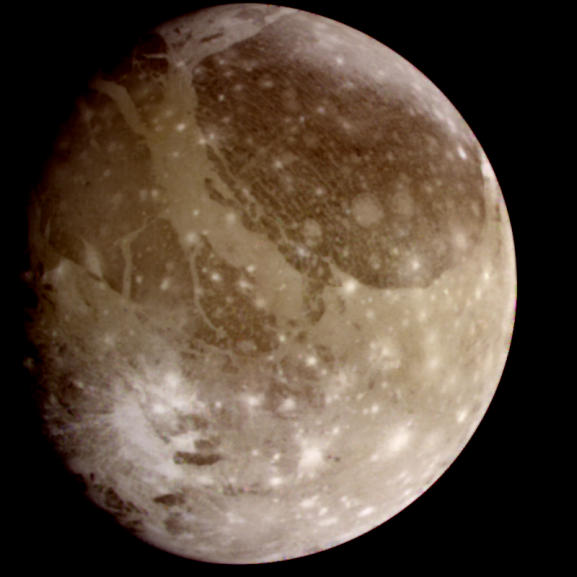 Galileo,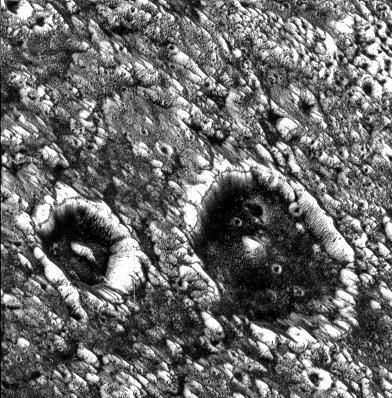 Galileo. Ganymede craters on craters.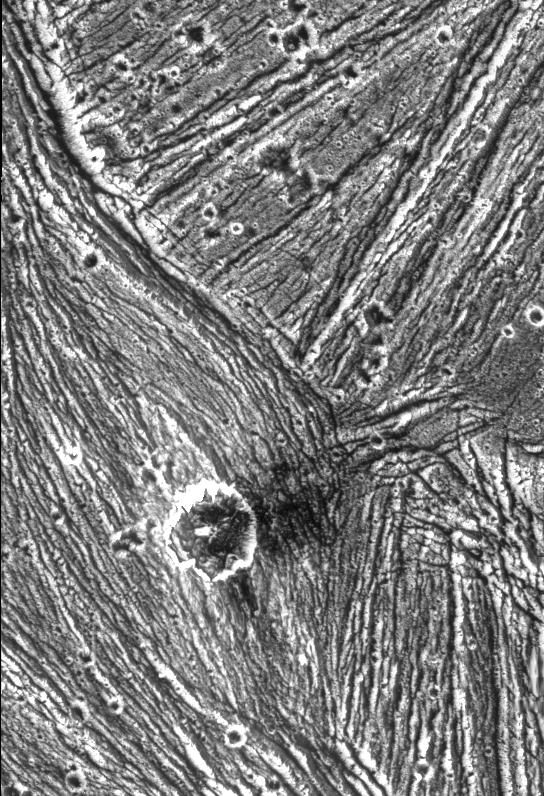 Groovy terrain on Ganymede.
---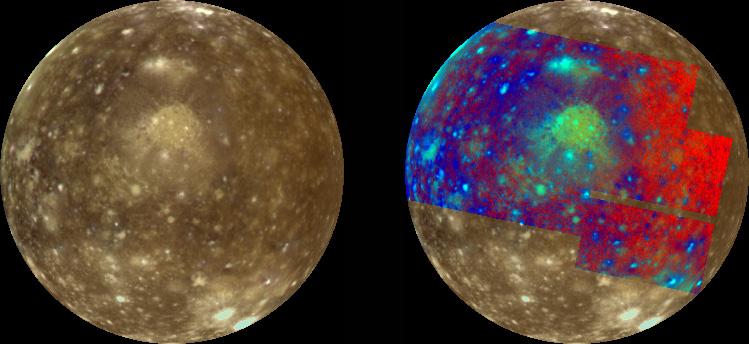 Callisto. Attempted true color (on the left). Galileo.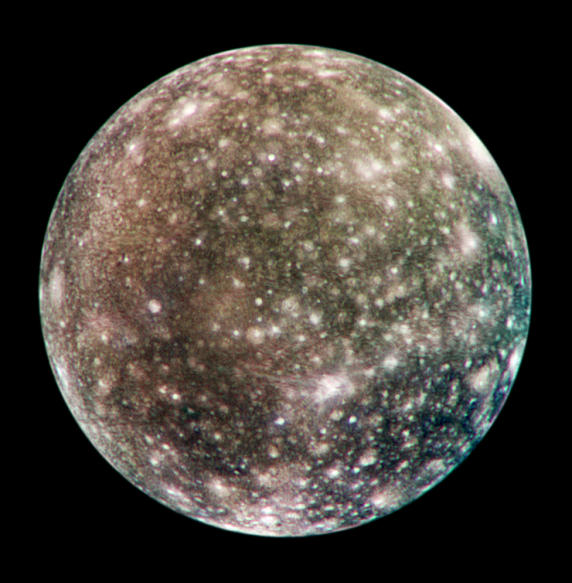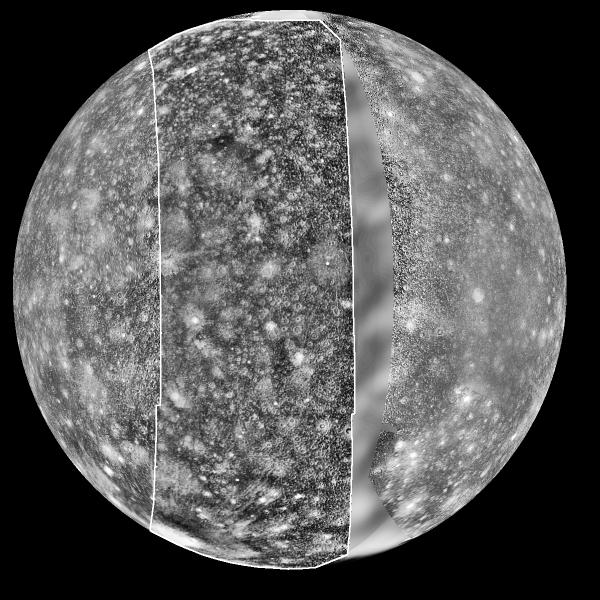 Middle stripe is Galileo higher-resolution imagery. The rest is cobbled together from Voyager images.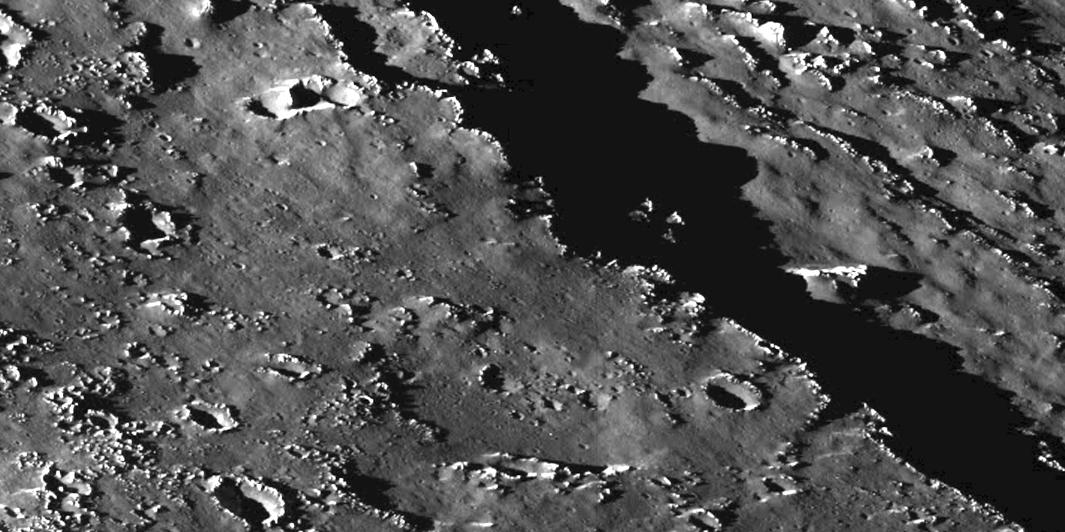 Scarp. Galileo.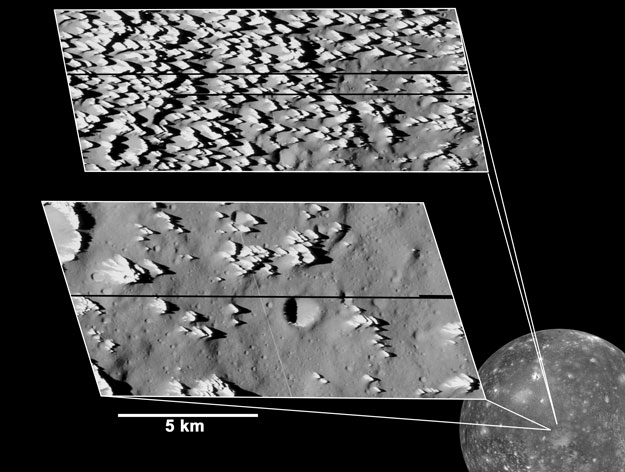 At an image resolution of only a few meters, images from Galileo show jagged terrain not completely understood.
---
---